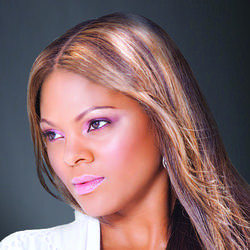 Tomi Rose
Senior Vice President, Sport & Ent. Division
Determination, perseverance, dedication, resilience and intelligence are just some of the words often used to describe winners. Tomi Rose owns all "bragging rights for selling the most expensive home in North Coconut Grove history, which was the home to her client, LeBron James." No one brings the association to life on a daily basis better than the best Sports and Entertainment Realtor in the country and Senior Vice President of the Sports & Entertainment Division at Opulence International Realty, Tomi Rose.
From a small town in Indiana, to the bright lights of Miami, Tomi Rose has proven to be the model of how "brains and beauty meets brawn" in real estate. In 1997, Rose moved to Miami and was a successful restaurant owner and clothing store owner upon arrival. It did not take long to transfer that success once she made the decision to pursue a career in real estate. Rose has created a model of success that is second to none.
Gone are the days when Tomi was a fierce competitive cheerleader at Indiana University, but her drive for success and greatness still propel her career as she went on to cheer for the Indianapolis Colts, National Football League (NFL) for three consecutive years. With a down to earth personality along with years of hard work, dedication and time spent building relationships in the sports and entertainment industries, Rose has managed to assist more than 200 athletes and celebrities find their perfect in-season and off-season "homes" around the globe. Some of Rose's repertoire include entertainers such as the late Michael Jackson; Timbaland; Bryan "Birdman" Williams – CEO of Cash Money Records; basketball players, Mr. and Mrs. LeBron James, Mario Chalmers, Mr. and Mrs. Juwan Howard and Shabazz Napier; football player Willis McGahee; actress Vivica A. Fox and former basketball star and television personality Shaquille O'Neal among others.
Rose is often referred to by her clients as the 'David Faulk' of Real Estate, a major compliment as Faulk is very powerful person in the NBA and at one time represented at least one client on 25 NBA teams. Rose isn't too far off – her numerous NBA clients are spread across 15 of the 30 NBA teams.
Tomi appeared on the cover of Network Miami Magazine, where she was featured as one of the top 40 under 40 professionals in South Florida. As part of the 2010 W South Beach in-house residential sales team, that year alone the team was responsible for closing over $125 million in sales. Never willing to allow anyone to define her but rather allowing her actions to, in 2012 Tomi became the first African-American realtor to sell more than $25 million in residential real estate in one fiscal year in Miami-Dade and Broward County. Prior to joining Opulence International Realty, Rose was a top producing agent at One Sotheby's International Realty.
In 2014, Rose joined Opulence International Realty as Senior Vice President of the Sports & Entertainment Division (OSE). In the same year, Tomi was the first African American realtor to ever list a $10 million property on South Beach and Miami Beach, $17 million property in Coconut Grove and list over $50 million in one fiscal year in Florida. In 2015, Tomi will make history as the first Realtor to sell a home in North Coconut Grove for over $13 million dollars. The future of Tomi Rose looks bright as her worldwide network and proven skills in real estate look to dominate the market – helping athletes and entertainers relocate to the Magic City and around the world.
Tomi's latest endeavor, her most ambitious, has been breaking sales records in both Miami-Dade and Broward County. She has also won numerous awards including ICABA's South Florida's Rising Star Corporate Executive 2013, South Florida's Most Powerful Black Professionals in Business and Industry 2014 and Trailblazer of the year 2014 by Legacy Miami Magazine, along with being a Leaders Award 2015 Distinguished Honoree. She is a breakout star in the reality Docu-Series: "Hot Listings Miami", which aired August 2013 on Style network with some of the highest ratings ever seen for a new series. A milestone for the African American community, Tomi is the first African American woman cast member to be aired on a real estate reality series and was featured on the popular television show Extra, showing property to Vivica A. Fox amongst other celebrity clients.
Though Tomi dedicates countless hours working with her clients, agents, managers, attorneys, assistants, reputable title agencies, home inspectors and others who help make Tomi Rose second to none, Rose is also very active in the community. She's a active board member of the After School All Stars Miami Chapter as well as an active member and Vice President of the National Basketball Wives Association (NBWA).
Over Tomi's thirteen year career she's perfected Sports & Entertainment real estate - both nationally and internationally – and has become a pioneer and winner in business within her specialty niche.